29.07.2022
8
Recipe information
Cooking
1 . Stage
- cut a piece of pork in 2 cm slices, but not all the way through - cut chicken breasts into 1,5 cm slices - rub with spice mixture and oil... - Leave to marinate for a couple of hours Then take a piece of pork.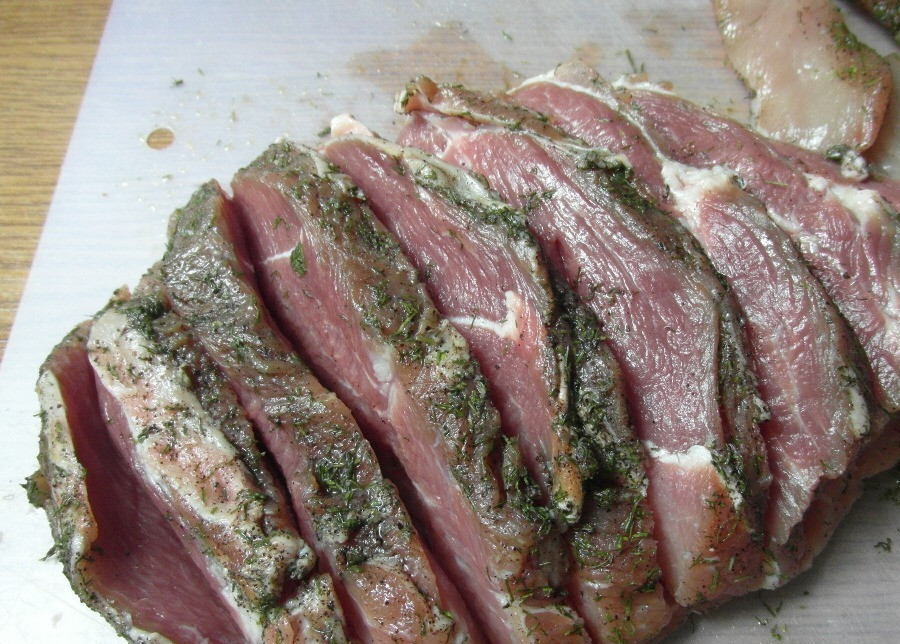 2 . Stage
Prepared chicken steaks.
3 . Stage
- put the chicken steaks in the slits of the pork
4 . Stage
- Tie tightly with a rope for baking
5 . Stage
-Prepared pieces of meat to be placed in the sleeve
6 . Stage
- Bake in the oven (at first on high heat, so that the meat reaches the middle, heats well... 15 minutes, then reduce the heat and cook... Time depends on the piece of meat... Done.
7 . Stage
Here's a slice like this.
8 . Stage
It's like this on a plate.