Cooking
1 . Stage
Rinse and boil until half cooked rice. Throw it into a colander, drain the resulting broth into a pan.
2 . Stage
Peel and dice the potatoes. Add it to the salted broth and cook until tender. While boiling potatoes, peel and grate the carrots.
3 . Stage
Fry the carrots in vegetable oil, add corn, peas and rice to it.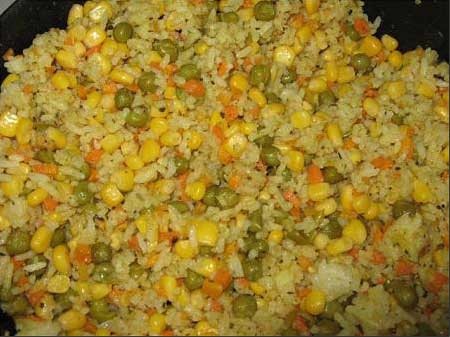 4 . Stage
Salt the veggie rice soup and stir simmer for 8 minutes. Add rice and vegetables to the potato pan. Cook until cooked.
5 . Stage
Bon Appetit!!!