27.07.2022
5
Recipe information
Servings per container:
4
Cooking
1 . Stage
Cut potatoes, carrots (and other vegetables, if you take something else) in sticks, and leeks in rings or half rings.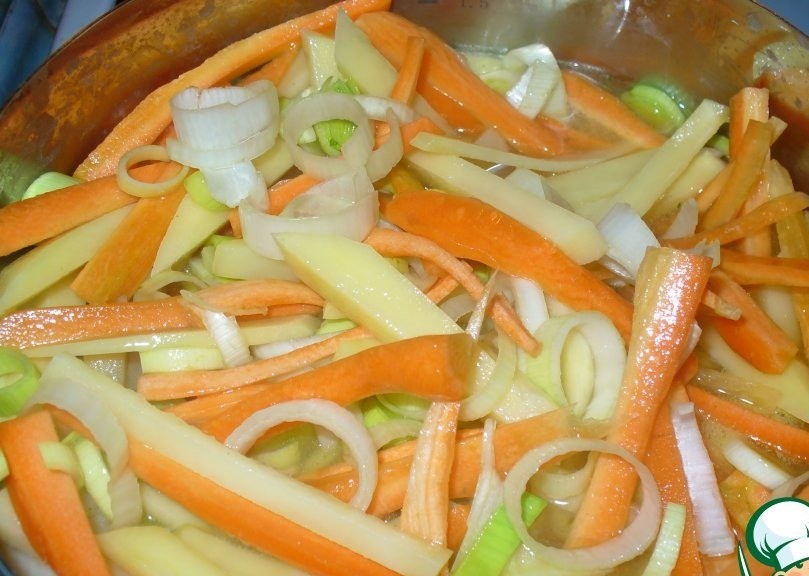 2 . Stage
Pour 0.5 liters of broth into a pot and bring to a boil. Add vegetables. Cook under a lid until fully cooked.
3 . Stage
While the vegetables are boiling, grate melted cheese on a coarse grater. It is better to keep the cheese in the freezer for a while beforehand. Lately (after several failures in a row) I've given up cheese in packets like "Druzhba" and the like. I use soft melted cheese in jars. I just add it to the soup with a spoon and stir it right away.
4 . Stage
Add cheese and pepper to the vegetables.
5 . Stage
Use a blender to make a smooth puree.
6 . Stage
Add the rest of the broth and simmer. Done!!!
7 . Stage
You can add herbs to taste/desire/nice/mood. I have in this case - tarragon, aka tarragon, I love it) Bon appetit!