Cooking
1 . Stage
So, let's prepare all the ingredients. Wash the vegetables and mushrooms.
2 . Stage
Slice the mushrooms coarsely. It is very important to slice them coarsely, otherwise they will stew and will not look so beautiful in the salad.
3 . Stage
Fry the mushrooms in vegetable oil for 10 minutes without cover, stirring all the time, then cover and stew for another 20 minutes. Carefully watch that the liquid does not evaporate. Then salt, add seasoning, stir and stew for another 7 minutes.
4 . Stage
Simultaneously, we boil the eggs. They boil for about 7 minutes. Then immediately put the ladle under cold water.
5 . Stage
Slice the onion. I like them sliced very finely, you can also slice them in rings.
6 . Stage
Cut cucumbers, peppers, cherry tomatoes cut into halves.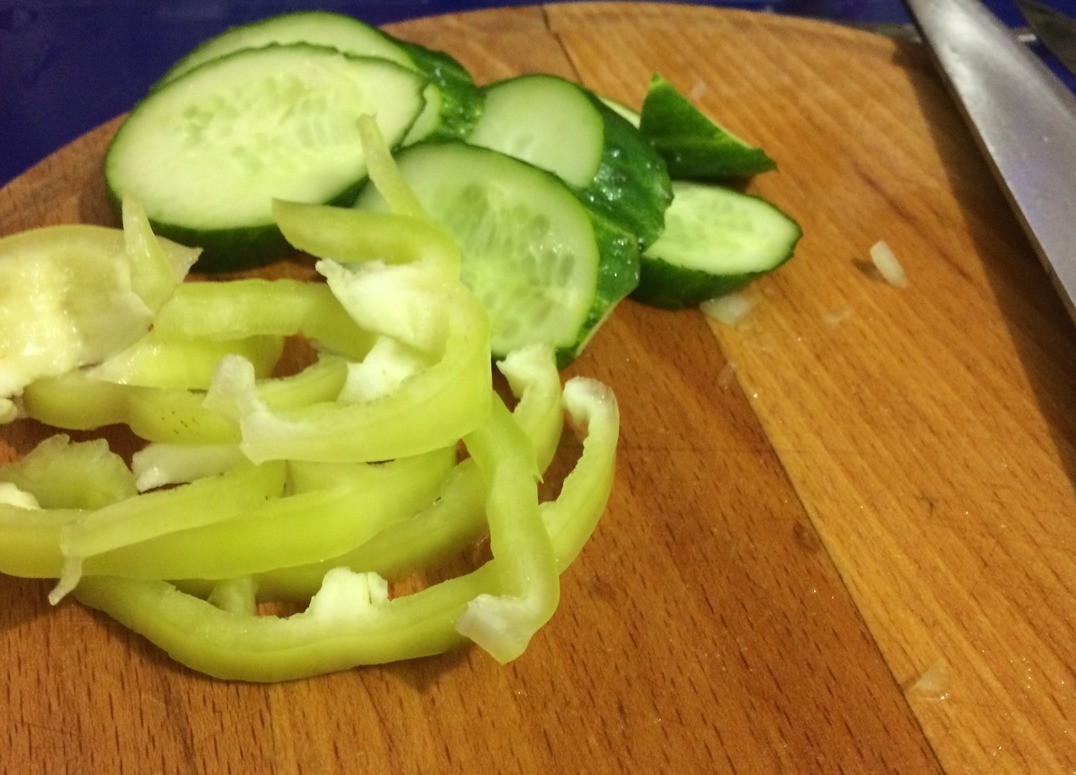 7 . Stage
Place a pad of lettuce on the plate, sprinkle onions on top, arrange cucumbers, peppers, tomatoes.
8 . Stage
Then place the beans in a circle and put the tuna in the center.
9 . Stage
Cut the eggs into halves, place them on top of the cucumbers and arrange the mushrooms around the edge. Drizzle olive oil on top. Salt to taste. Bon appetit.