Cooking
1 . Stage
Cut the pork into small pieces, you can take for the preparation of collars or another part.
2 . Stage
For the marinade, mix soy sauce, vegetable and sesame oil, sugar, ginger, garlic through a press and sesame. Mix well.
3 . Stage
Place the meat in the marinade and add the chopped onion, I have small onions. Mix well, put the load on top and leave to marinate for 2 hours, maybe longer.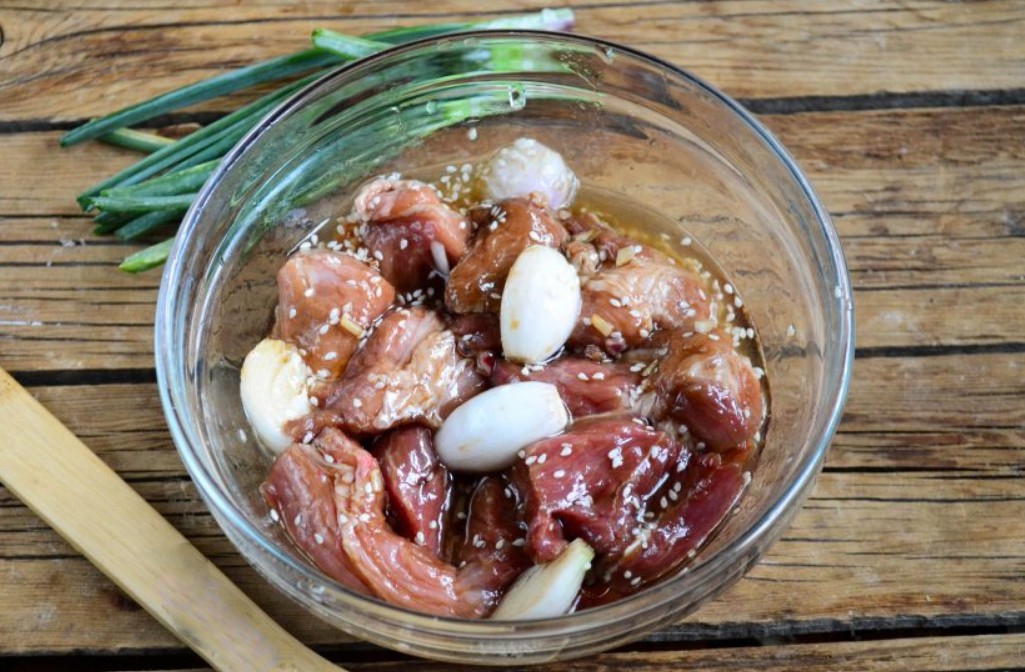 4 . Stage
Alternating meat with onions must be strung on wooden skewers. Bake in the oven at 180 C for 30-35 minutes or until the meat is ready. While baking, pour the meat with the remaining marinade.
5 . Stage
Bon Appetit!!!