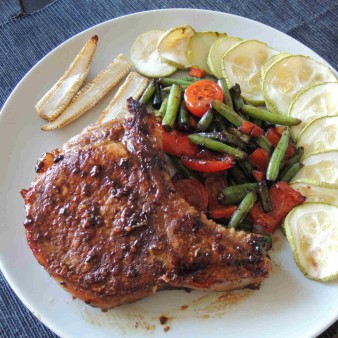 21.07.2022
24
Recipe information
Servings per container:
2
Cooking
1 . Stage
The loin is lightly battered.
2 . Stage
Mix olive oil, balsamic vinegar, grain mustard, salt, sage, oregano, black pepper, and garlic pressed through a garlic presser.
3 . Stage
Place the brisket in the mixture. Cover with clingfilm and place in the refrigerator overnight.
4 . Stage
Roast the loin on each side over low heat until golden brown. Vegetables are great as a garnish. You can fry them in the same marinade. Bon appetit!