28.07.2022
5
Recipe information
Servings per container:
8
Cooking
1 . Stage
The zucchini are about right. I put a glass for comparison.
2 . Stage
Zucchini peel, remove seeds and cut about 5-6 cm. high.
3 . Stage
From 3 zucchini leave 0.5 zucchini, grate it and add it to the mince along with a chopped bunch of herbs.
4 . Stage
Prepare two bowls, one with the egg (whisk with a fork), the other with breadcrumbs. Dip each zucchini in the egg, then in the breadcrumbs and place on an oiled baking tray. You will need 1-2 tablespoons of sunflower oil for greasing.
5 . Stage
Fill the zucchini with stuffing.
6 . Stage
Sprinkle with the remaining breadcrumbs.
7 . Stage
Grate the cheese and pour the remaining egg into it.
8 . Stage
Place the cheese mixture on top of the zucchini.
9 . Stage
And send it into the oven for 60-70 minutes at 180-190 degrees.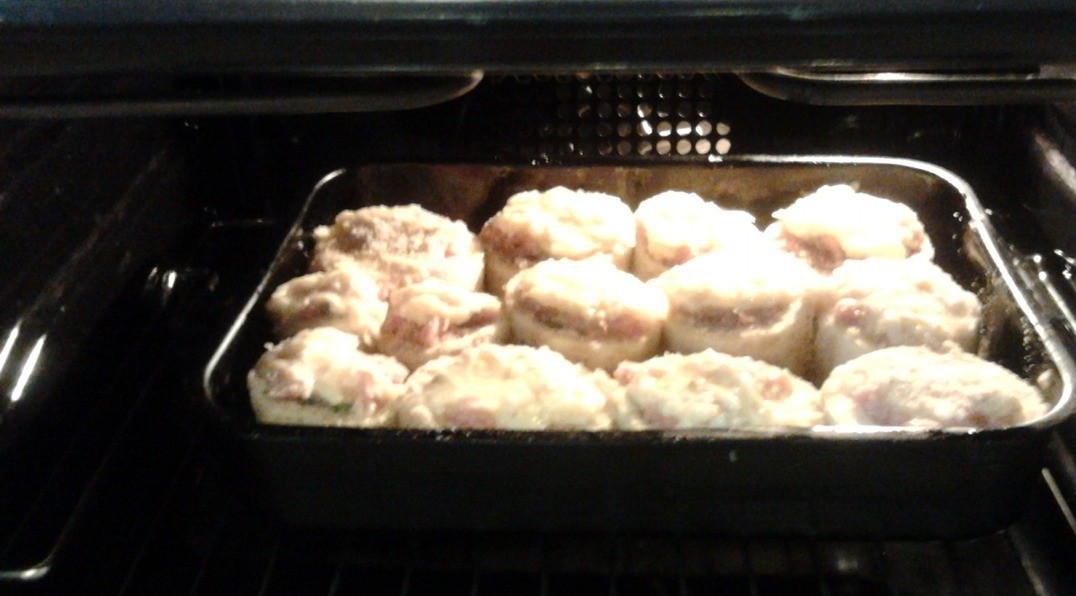 10 . Stage
That's how they turn out...