Cooking
1 . Stage
Cut the meat into strips. Onions - half rings.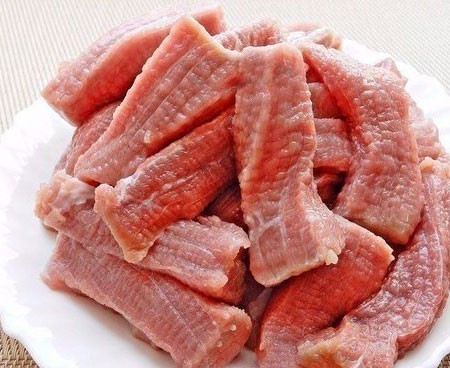 2 . Stage
In vegetable oil, fry the meat until golden brown.
3 . Stage
Add the onion to the beef and fry for a few more minutes.
4 . Stage
Add flour to the pan, mix well, pour warm water and simmer for 45 minutes under the lid.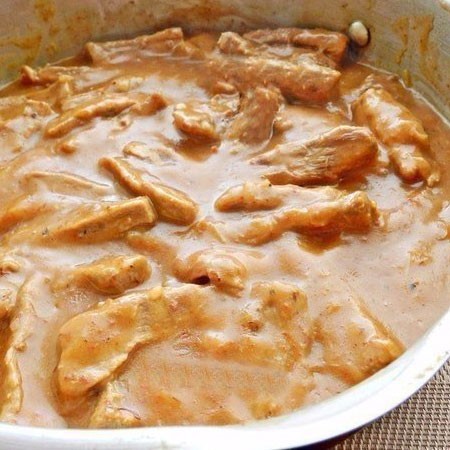 5 . Stage
Salt and pepper to taste, add mustard with sour cream and cook for another 30 minutes stirring occasionally.
6 . Stage
Bon Appetit!!!