Cooking
1 . Stage
Cover the bottom of the demountable mold with a circle of parchment greased with butter, grease the sides of the mold with butter and sprinkle lightly with flour. Heat the oven 180 degrees.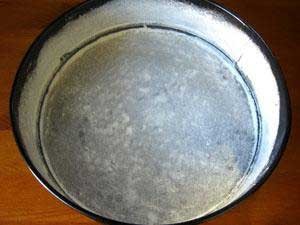 2 . Stage
In a bowl, mix the cottage cheese, milk, sugar and vegetable oil, mix the flour with a baking powder and sift on top of the cottage cheese, knead the dough, form a ball from it.
3 . Stage
In another bowl, mix until smooth the sour cream, sugar, starch, vanilla sugar and eggs.
4 . Stage
From the dough, roll out a circle with a diameter larger than the shape, carefully transfer it into the shape and form a side. Pour the cream on top, then carefully spread the berries evenly without juice, making sure that the cream does not overflow over the edge of the side.
5 . Stage
Bake the cake for 40-50 minutes, until the cream thickens and slightly trembles in the middle
6 . Stage
Allow the smtannik pie to cool completely, you can put it after it has cooled in the refrigerator, so the cream thickens more. But when cut, the middle can still remain a little liquidy.