Cooking
1 . Stage
Sift flour with salt and baking powder.
2 . Stage
In a separate bowl, beat the butter with sugar 1 1/2 tbsp.
3 . Stage
Then add the eggs and beat until smooth.
4 . Stage
Add the whipped mixture to the flour and knead the dough.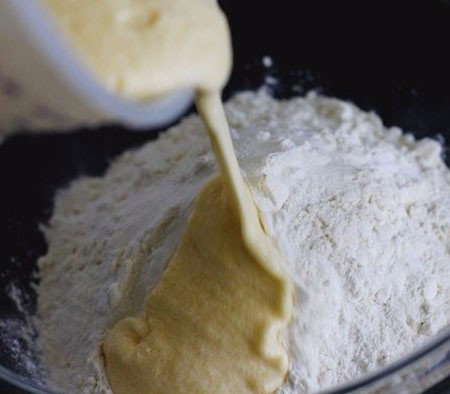 5 . Stage
The dough should be wet. Refrigerate for an hour.
6 . Stage
In a bowl, mix the sugar that remains with cinnamon. Get the dough from the refrigerator, make balls and roll in sugar.
7 . Stage
Put the cookies on a sheet covered with parchment, flatten a little.
8 . Stage
Bake Snickerdoodle cinnamon cookies in the oven for 10 minutes at 200 degrees.
9 . Stage
Bon Appetit!!!