Cooking
1 . Stage
Boiled peeled shrimps in salted water for 1-2 minutes. Drain and cool.
2 . Stage
Peking cabbage cut.
3 . Stage
Add shrimp, pineapple and half pomegranate seeds to the cabbage.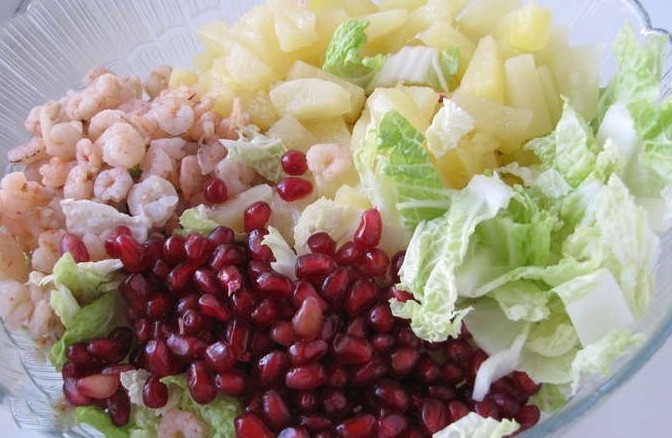 4 . Stage
For dressing, mix sour cream, mustard, olive oil, lemon juice, pepper and salt to taste. Mix well.
5 . Stage
Pour salad dressing, mix and serve.
6 . Stage
Bon Appetit!!!