Recipe information
Servings per container:
3
Cooking
1. Stage
Pita bread should be cut into rectangles, the width should correspond to the length of the sausage.
2. Stage
Lavash the pita bread with a thin layer of mashed potatoes, sprinkle with grated cheese and lay the sausage on the edge.
3. Stage
Roll everything up and fry in a pan a little oiled until golden brown on all sides.
4. Stage
Serve hot.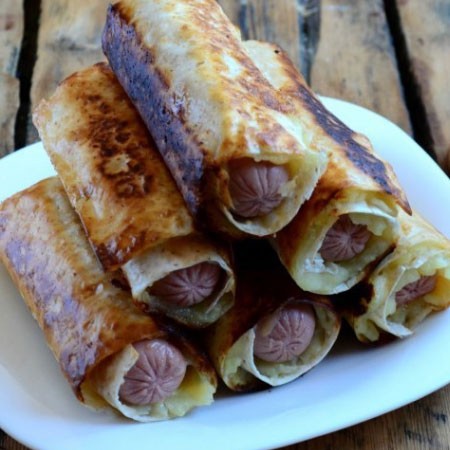 5. Stage
Bon Appetit!!!
6. Stage
Sausages in pita bread with cheese is a very simple and quick to prepare appetizer, it turns out pretty tasty, the main thing is to choose good sausages. This appetizer can be served with beer or a hearty breakfast. Mashed potatoes can also be sprinkled with your favorite spices for taste.