Cooking
1 . Stage
Grate potatoes, grate the onion as well. Mix onion with potatoes, add mashed chicken cube, egg, salt add pepper and mix well.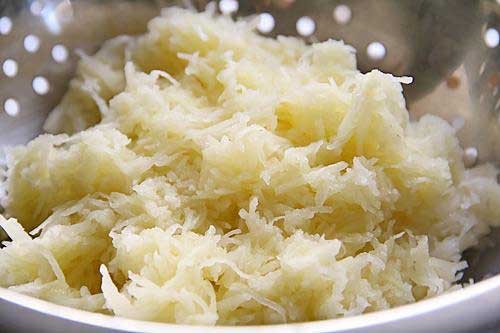 2 . Stage
Cut the loaf into pieces and lay the potato mixture on top, first put on the preheated pan with the side on which the pulp is on, then turn it over to the second.
3 . Stage
Top with mayonnaise and sprinkle with herbs.