Recipe information
Servings per container:
2
Cooking
1 . Stage
Grate the cheese, cut the tomato into circles.
2 . Stage
Grease the bread with sour cream, you can also use mayonnaise. Salt the sour cream on top and sprinkle with your favorite spices.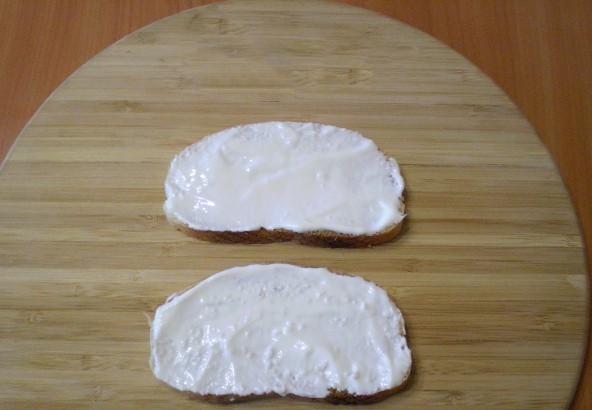 3 . Stage
Put slices of tomatoes on bread and sprinkle with cheese.
4 . Stage
Put sandwiches in a preheated oven to 180 degrees for 5-10 minutes. Garnish with greens and serve. Also, sandwiches can not be heated in the oven, but served immediately.
5 . Stage
Bon Appetit!!!
6 . Stage
Sandwiches with cheese and tomatoes are hearty, juicy and delicious. For cooking, you can use your favorite spices, as well as herbs for serving. If you like warm sandwiches then put them in the oven for 5-10 minutes. Use tomatoes of denser varieties for sandwiches to make it more convenient to serve and the bread is not soft.