27.07.2022
6
Recipe information
Servings per container:
2
Cooking
1 . Stage
Peel the squid carcasses, boil them for 2 minutes in boiling salted water.
2 . Stage
Cool, cut into cubes. Separate the whites from the yolks of cooked eggs, grate separately. Dice cucumber. Dice cherry tomatoes into rings.
3 . Stage
Cut the blue onions into half rings and marinate for 30 minutes in cold boiled water with vinegar and sugar. Drain the water and dry the onions.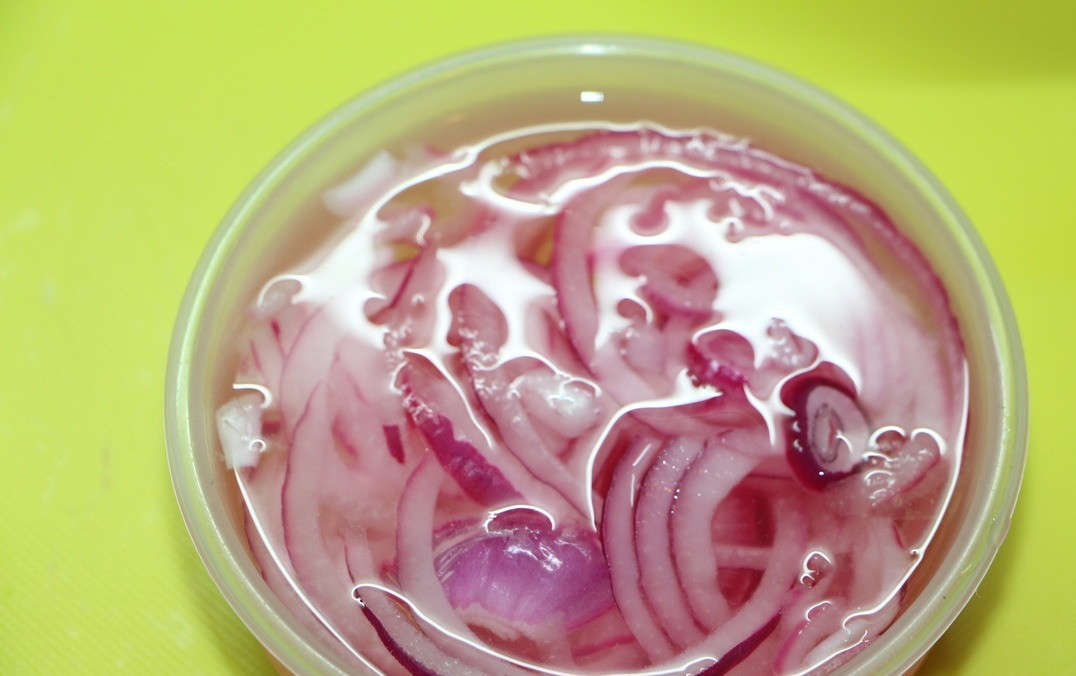 4 . Stage
For the dressing, mix the natural yogurt with the rest of the ingredients, lightly whisk with a fork.
5 . Stage
Place a serving ring on a serving plate and place the salad leaves as the first layer.
6 . Stage
Then a layer of onions, pour the dressing.
7 . Stage
Next in any order of grated protein, squid cubes, cucumber cubes and tomato rings, you can not pour the dressing on each layer.
8 . Stage
The last, top layer should be the grated egg yolk.
9 . Stage
Bon appetit!