Cooking
1 . Stage
Finely chop oregano and green onion, cut the onion into thin rings, and chop the tomatoes into slices.
2 . Stage
In a medium bowl, combine vinegar, garlic, onions, oregano, mustard, and 1/2 teaspoon ground pepper. Pour 1/4 cup olive oil slowly, whisking constantly.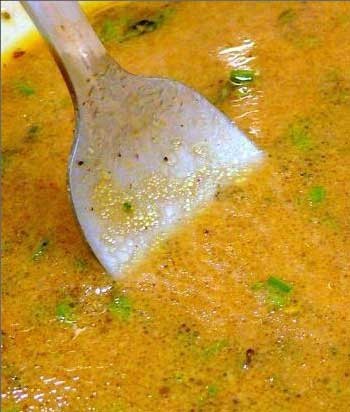 3 . Stage
In a large bowl, mix the beans, tomatoes and onions in rings. Pour 5 tablespoons of dressing and mix.
4 . Stage
Stir the shrimp with the remaining 1 tablespoon of olive oil, season with salt and pepper. Heat the pan over high heat and fry the shrimp to become opaque, about 3 minutes on each side.
5 . Stage
Tear lettuce leaves and place on separate plates or a dish and pour part of the remaining dressing. Put the salad on top and cover with a few shrimps. Pour the dressings over the shrimp. Add some crackers and garnish with green onions.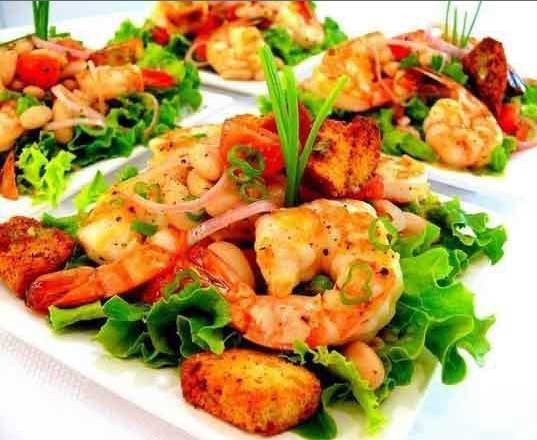 6 . Stage
Bon Appetit!!!