21.07.2022
7
Recipe information
Servings per container:
6
Cooking
1 . Stage
Finely chop the washed and dried green onions. Grate the cheese on a coarse grater. Remove the smoked chicken fillet from the bone and cut into small cubes. Open the beans and pour out the excess liquid.
2 . Stage
Salad is placed in salad bowls portion by portion in layers. 1st layer: chopped smoked ham.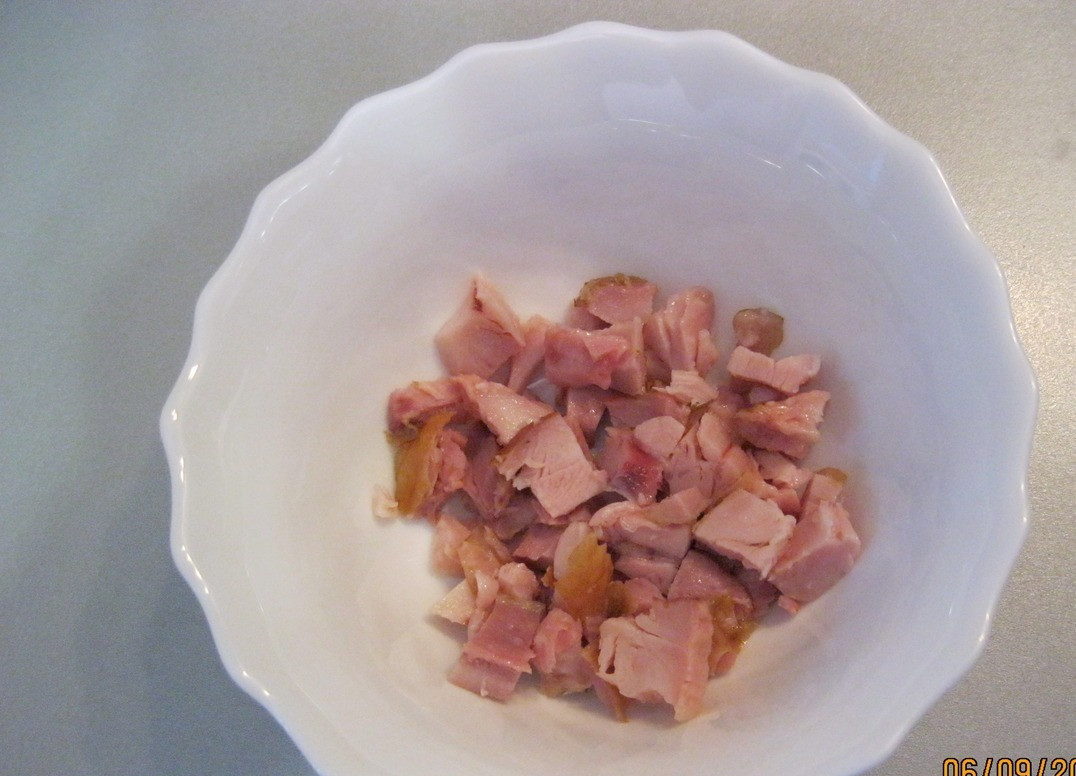 3 . Stage
The 2nd layer: grated cheese.
4 . Stage
The 3rd layer: beans and mayonnaise.
5 . Stage
Sprinkle green onions on top. You can serve in portions for each guest or in a communal salad bowl. Whatever you like)))