29.07.2022
9
Recipe information
Cooking
1 . Stage
Basic Ingredients. Soak the lentils in water overnight. Boil them in water for 15 minutes.
2 . Stage
Pepper grate, garlic through a garlic masher, mix garlic and pepper.
3 . Stage
Cut the spit and onion into small cubes. Chop the parsley greens. Pour olive oil into a saucepan, heat it up and fry the vegetables and spinach.
4 . Stage
Peel the tomatoes (I did not do this), chop them coarsely and add them to the soup.
5 . Stage
Add broth. Bring to the boil, add the rice and cook until the rice is tender. Season with salt and pepper, add the lentils together with the broth and simmer for 2 minutes.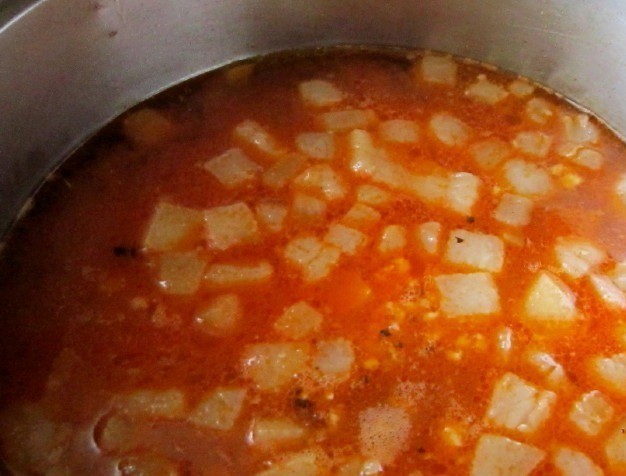 6 . Stage
Bon appetit!