Cooking
1 . Stage
Grate the carrots and radishes on a grater for carrots in Korean.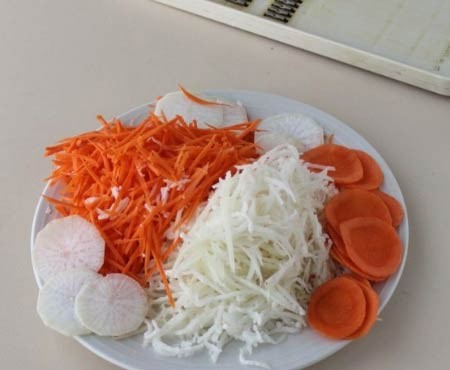 2 . Stage
Add vegetable oil to the vegetables, salt and pepper to taste, mix and serve.
3 . Stage
Bon Appetit!!!
4 . Stage
Radish and carrot salad is juicy, tasty, fragrant and crispy. It is very simple and quick to prepare such a salad; it is perfect for any meat dish or side dish. You can fill the salad with any oil that you prefer, you can also add a little vinegar to taste. For cooking, choose a sweet carrot, it is perfect for radish.