Cooking
1 . Stage
Grate boiled liver on a coarse grater. You can take any liver for cooking.
2 . Stage
Cut one onion into medium cubes and sauté until golden brown in butter. Add onions to the liver.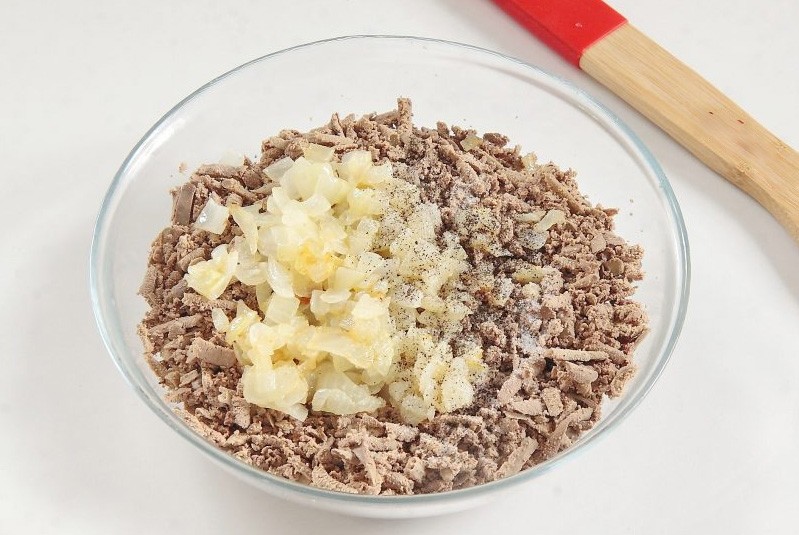 3 . Stage
Add 1-2 tbsp to the filling. l sour cream, salt and pepper to your taste and mix well.
4 . Stage
Grate the second onion, pumpkin, potatoes on a coarse grater.
5 . Stage
Add eggs, salt, pepper to taste and flour.
6 . Stage
Mix well until smooth.
7 . Stage
Lubricate the pan with a little oil, put the vegetable mass in the form of a cake and fry on both sides until golden brown. Tortillas should be as thin as possible, their specified ingredients should be 4-6 pcs.
8 . Stage
Put the filling on one side of the pancake and roll it up.
9 . Stage
Place the pancakes in a baking dish. Lubricate with sour cream on top and sprinkle with grated cheese. Bake at 180 degrees 25 minutes.
10 . Stage
Serve warm.
11 . Stage
Bon Appetit!!!