Cooking
1 . Stage
Peel and boil the potatoes in salted water until tender. Chop and fry the onion in vegetable oil until soft.
2 . Stage
Then add the minced meat, season a little and fry until tender.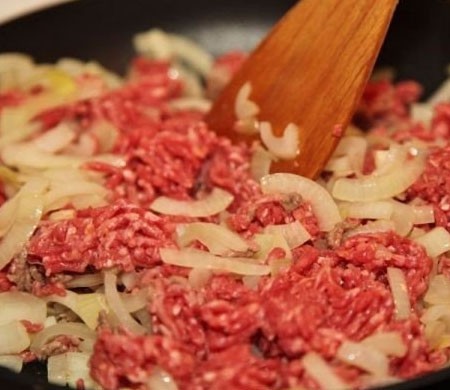 3 . Stage
Knead the mashed potatoes.
4 . Stage
Grease a baking dish with butter and put half of the potatoes. Then comes the stuffing.
5 . Stage
Put the rest of the potatoes evenly and spread with sour cream.
6 . Stage
Sprinkle with cheese and put in the oven for 40 minutes at 180 degrees.
7 . Stage
Potato casserole with minced meat is ready, serve hot.
8 . Stage
Bon Appetit!!!