Cooking
1 . Stage
For each egg, cut a square piece of cling film about 15x15 cm. Lubricate with olive oil.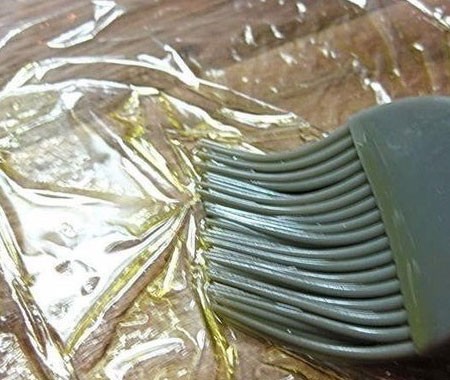 2 . Stage
Then put the greased film in a deep plate and break the egg, add a little salt.
3 . Stage
Gather the ends of the film and tie tightly together. Dip poached eggs in bags in boiling water for 5 minutes.
4 . Stage
Poached eggs bags are ready, it remains to remove the film and can be served.
5 . Stage
Bon Appetit!!!