Cooking
1 . Stage
Pour water into a deep bowl that can be microwaved and dissolve the salt in it.
2 . Stage
Gently break the egg into the water so as not to damage the yolk, put the plate in the microwave for 2 minutes at the highest power, then look at the egg if the protein is seized then put it on for another minute. Cooking time may vary depending on the microwave, the thickness of the dishes and the amount of water so that during cooking, check the readiness.
3 . Stage
Catch the egg with a strainer or slotted spoon, let it drain a little and serve.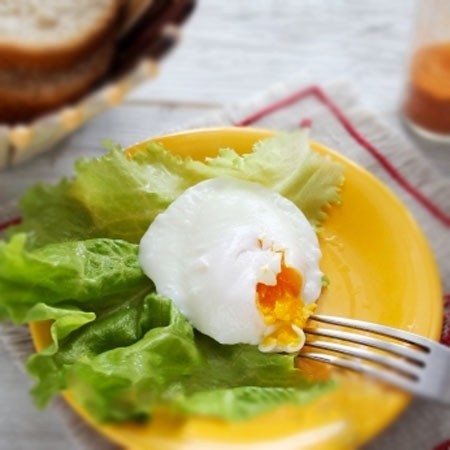 4 . Stage
Bon Appetit!!!
5 . Stage
Microwave poached eggs are prepared very simply and quickly, these eggs are very tender with a liquid yolk, they are usually served for breakfast with toast or vegetables. To cook poached eggs in a microwave, you need a minimum of ingredients and time, I suggest replacing vinegar with ordinary salt, vinegar can give a little acidity that spoils the taste of the egg. Serve such eggs hot, do not keep in the microwave for a long time so that the yolk remains liquid is a prerequisite.