Cooking
1 . Stage
We take two cans of pineapple, drain the juice and let the washers dry. Knead the dough. To do this, mix soft butter with liquid cottage cheese. Add sugar, vanilla sugar, slaked soda and gradually flour. Flour may need more or less, see the test. It should not stick to hands. We remove it for 30 minutes in the refrigerator.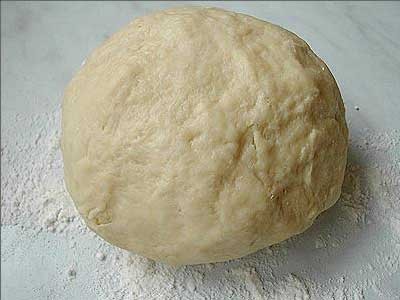 2 . Stage
After 30 minutes, roll out the dough 4 mm thick. Squeeze the mugs with a glass, such as our pineapple washers.
3 . Stage
Put dry pineapples on the dough.
4 . Stage
With the remnants of the dough we make a grate. You can roll out the layer and cut it out later or immediately make a small cake. And go through a special roller. We put on top of pineapples and bend, press from the bottom.
5 . Stage
Spread on a sheet, grease with an egg. Put in the oven for 20 minutes at 180 gr.
6 . Stage
Bon Appetit!!!