Cooking
1 . Stage
Rinse the chanterelle well, fill it with water, salt a little and cook after boiling for 20 minutes over low heat. Then rinse under cold water.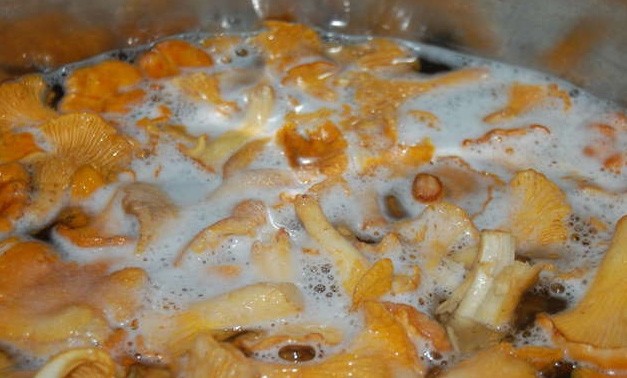 2 . Stage
For the marinade, add salt, sugar, bay leaf, cloves, pepper and bring to a boil. Let it boil for a minute and add citric acid, then let it boil for another minute.
3 . Stage
Put mushrooms in sterile jars, pour boiling marinade and roll. Place the covers down under the covers until completely cooled. Serve the pickled mushrooms with onions. Bon Appetit!!!