05.08.2022
18
Recipe information
Servings per container:
3
Cooking
1 . Stage
For our dish we need chopped green peas
2 . Stage
Pour water over the peas and boil for 25 minutes from the boil.
3 . Stage
Then add diced potatoes and cook over low heat for another 20 minutes.
4 . Stage
Chop the onion and fry it in vegetable oil. Add it to the peas, also add grated smoked cheese and salt to taste.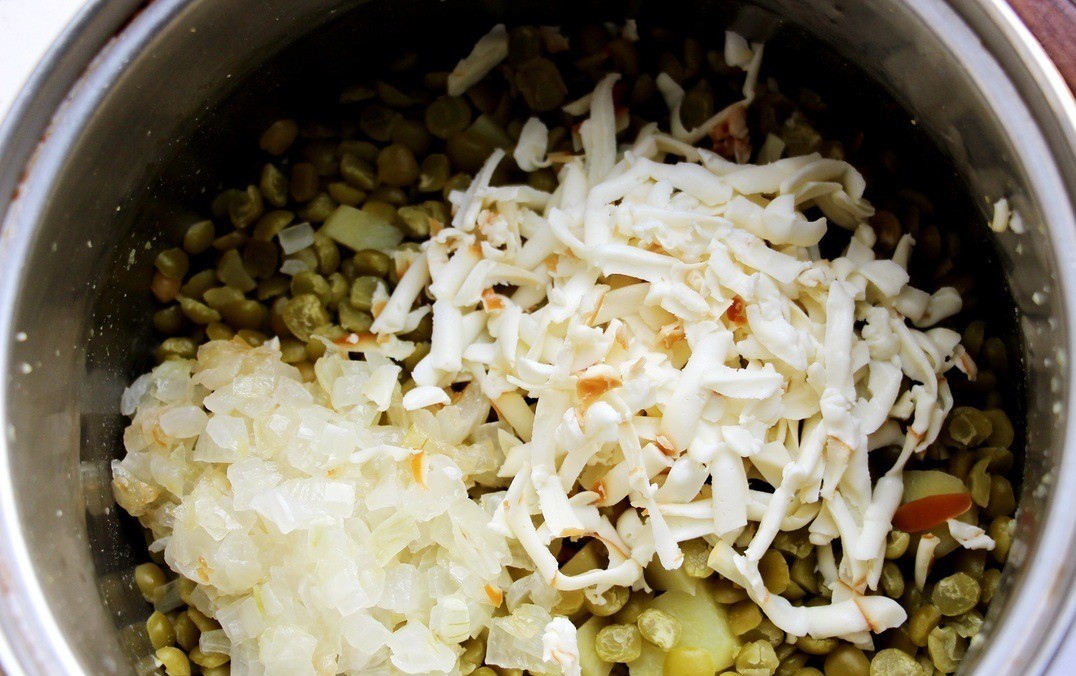 5 . Stage
All grind to a smooth mass with a blender.
6 . Stage
In a culinary ring (I have a plastic bottle) on the walls put thin slices of bacon, in the middle put peas and potatoes porridge, garnish with tomato rosettes and greenery.
7 . Stage
The resulting flavorful, slightly sweet, smoky-flavored porridge is simply delicious!