21.07.2022
17
Recipe information
Servings per container:
4
Cooking
1 . Stage
We start by cooking the broth: put the meat in the boiling water, salt, pepper, and cook until the meat is ready. By the time the broth is ready, prepare the products: peel carrots, onions. In a bowl prepare spices I have dried green onion, dry parsley, dry dill, allspice, bay leaf, flour and oatmeal. After cooking the broth, remove the meat into a separate bowl.
2 . Stage
Separate 2 cups from the broth for the porridge. Add the grits and cook until tender.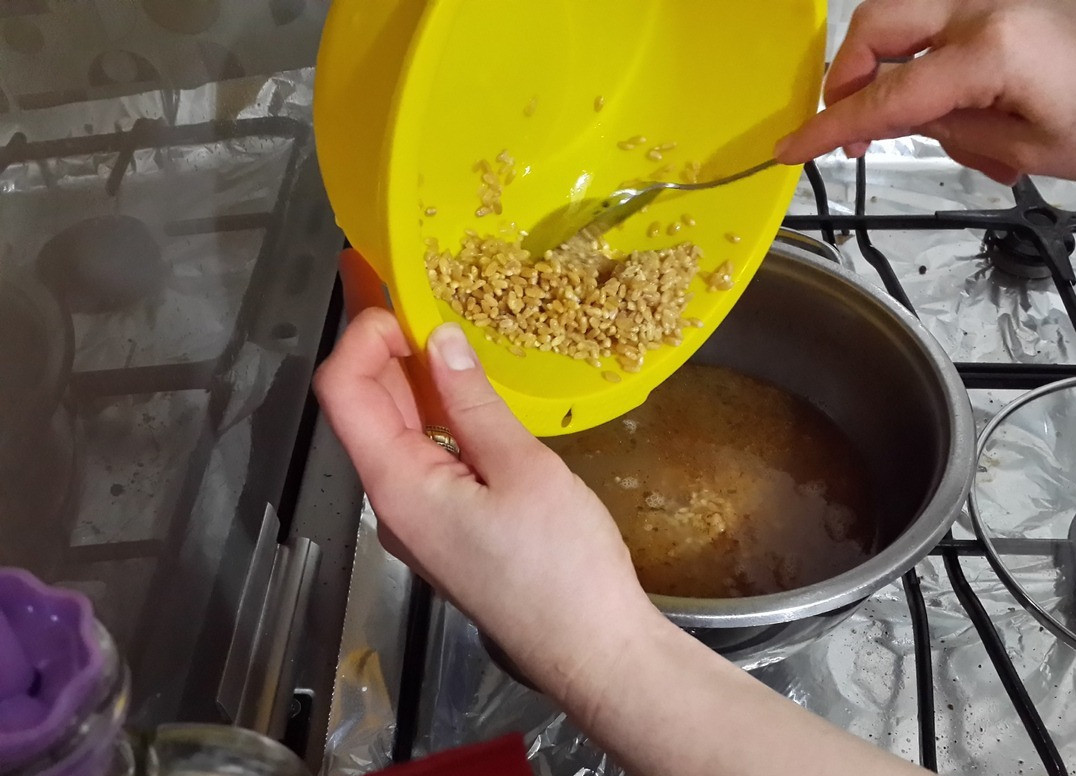 3 . Stage
Let's make the gravy: in a hot dry frying pan, fry the flour until golden. Don't overcook it!!!
4 . Stage
Next, pour oil on a hot frying pan, put chopped onion, grated carrots. Fry until the desired color or to taste. Then add flour, fry a little.
5 . Stage
Put the meat here, and fry for 5 minutes, stirring all the time. Transfer the cooked roast to the pot.
6 . Stage
Pour the remaining broth into the pot.
7 . Stage
Pour the prepared spices. Stir and stew for 15 minutes.
8 . Stage
Add garlic, if desired, and stew for 5 more minutes.
9 . Stage
Our porridge with gravy is ready, you can serve immediately porridge mixed in the gravy, if the meat without bones, or as a hot meal with a side dish. Enjoy your meal, everyone.