Recipe information
Servings per container:
4
Cooking
1. Stage
Cut the crab sticks into small pieces.
2. Stage
Squid well squeeze from the liquid and also cut into pieces.
3. Stage
Peel the shrimp, leave a few shrimp leave with ponytails for decoration. If the shrimp are big they need to be cut.
4. Stage
Boil the eggs in a cool, peel and cut an 4-6 parts.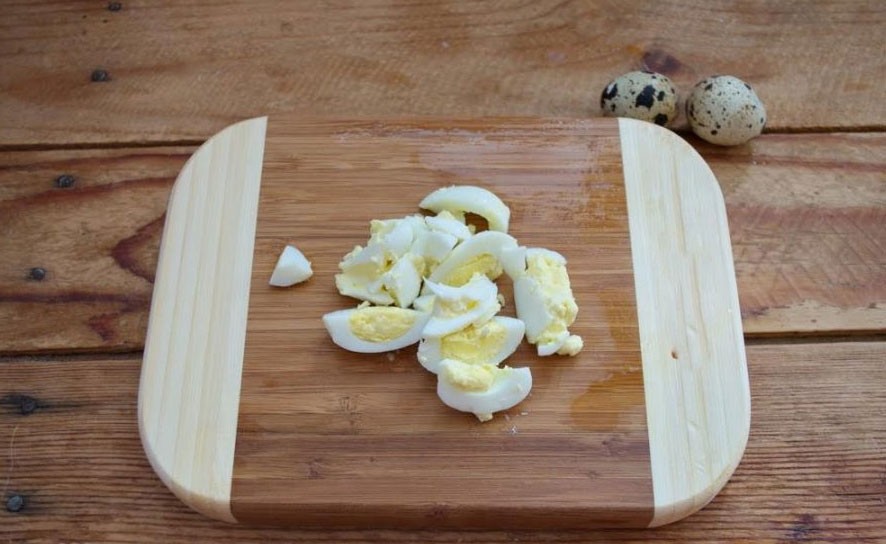 5. Stage
Combine all the ingredients and salt to taste.
6. Stage
Season the salad with mayonnaise, garnish with whole shrimps and serve.
7. Stage
Bon Appetit!!!