Cooking
1 . Stage
Beat the room temperature butter with a mixer, add 1 egg and 1 yolk, leaving the white for the frosting, if you do not decorate with frosting, you can not add yolk. Add melted honey, sugar, vanilla sugar, and whisk again.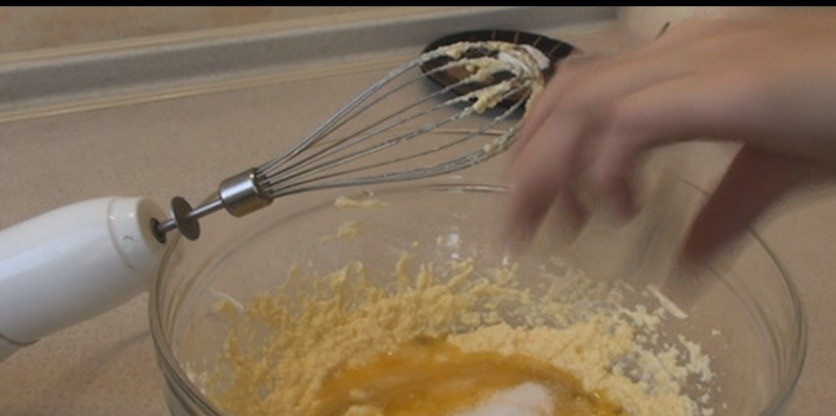 2 . Stage
In a separate bowl, mix all the dry ingredients, add salt, sifted flour, baking soda, cinnamon, nutmeg, and other spices to taste.
3 . Stage
Gradually add the flour and spices to the egg and honey mixture and knead the dough. If you added egg yolk, you may need a little more flour. The dough should be soft and not sticky to your hands. Put the dough in a plastic bag and leave in the fridge to rest for half an hour or an hour.
4 . Stage
Cut off half of the dough, cover with parchment paper and roll out 0.5-1 cm thick. If thinner, the gingerbread will be more crispy, thicker soft. Take a plate or a lid, put it on and cut out a circle. You can take any size.
5 . Stage
Cut the circle into 8 equal pieces. Transfer the pieces to a baking tray lined with parchment. If you want you can insert a wooden stick into each Christmas tree, you get a Christmas tree on a stick) Bake at 180 degrees for 6-8 minutes.
6 . Stage
You can also shape cookies into any shape by punching them out.
7 . Stage
For the frosting, beat 1 egg white with a mixer, add the lemon juice and powdered sugar to get the consistency we want. If you want to draw pictures, make it thicker, if you just cover the frosting with powdered sugar. You can separate the frosting and add food coloring.
8 . Stage
Decorate to your liking, I painted the men with white icing, for the Christmas trees I painted in green and sprinkled with colored sprinkles. Let the icing dry and our beautiful, festive gingerbread is ready! Bon appetit and happy New Year!