Cooking
1 . Stage
Cut the crab sticks quite large.
2 . Stage
Cut the onions into medium cubes and pour boiling water for 2 minutes, squeeze out the water well. You can also add some vinegar.
3 . Stage
Peel and chop the orange into small pieces, chop the parsley finely.
4 . Stage
Salt the salad to taste and season with mayonnaise, mix and serve.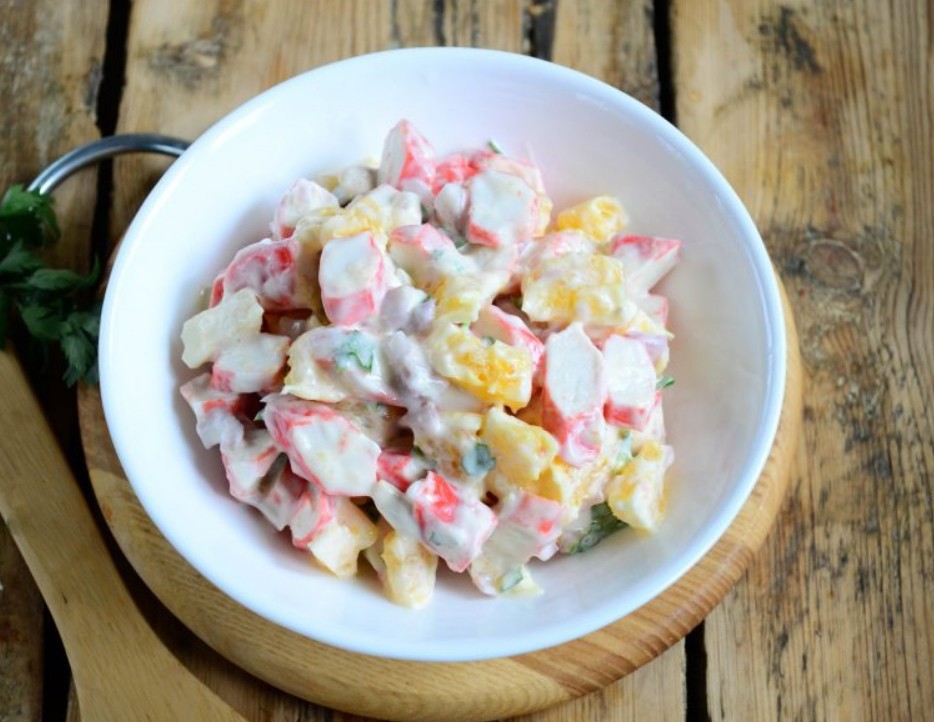 5 . Stage
Bon Appetit!!!