28.07.2022
6
Recipe information
Servings per container:
6
Ingredients
Cooking
1 . Stage
Cut the red onion into 5 mm cubes. To do this - cut the onion in half lengthwise - from the top to the roots, make cuts (not all the way through) parallel to the flat side, then put it on the flat side and make vertical cuts (not all the way through) at 5 mm intervals. After that we cut across the vertical cuts and get cubes.
2 . Stage
Place the red onion in a bowl. Add salt, sugar and lime juice. Stir and let stand. The salt and sugar will draw the juice out of the onions and compensate for the bitterness
3 . Stage
Finely chop the garlic and add it to the onion
4 . Stage
Make cross cuts on the tomatoes to remove the skin
5 . Stage
Dip it in boiling water for 1 - 2 minutes (so as not to boil the tomatoes)
6 . Stage
After that, immediately place in very cold water for 1 - 2 minutes, take out and remove the skin.
7 . Stage
Remove the stalks from the tomatoes and cut them into 5 mm cubes. To do this, first cut the tomatoes into 5mm slices, then cut the slices into 5mm bars and then cut the bars in turn into cubes. It is very important not to make the cubes too big - 5 mm is a good size
8 . Stage
Finely chop the hot peppers and add them to the tomatoes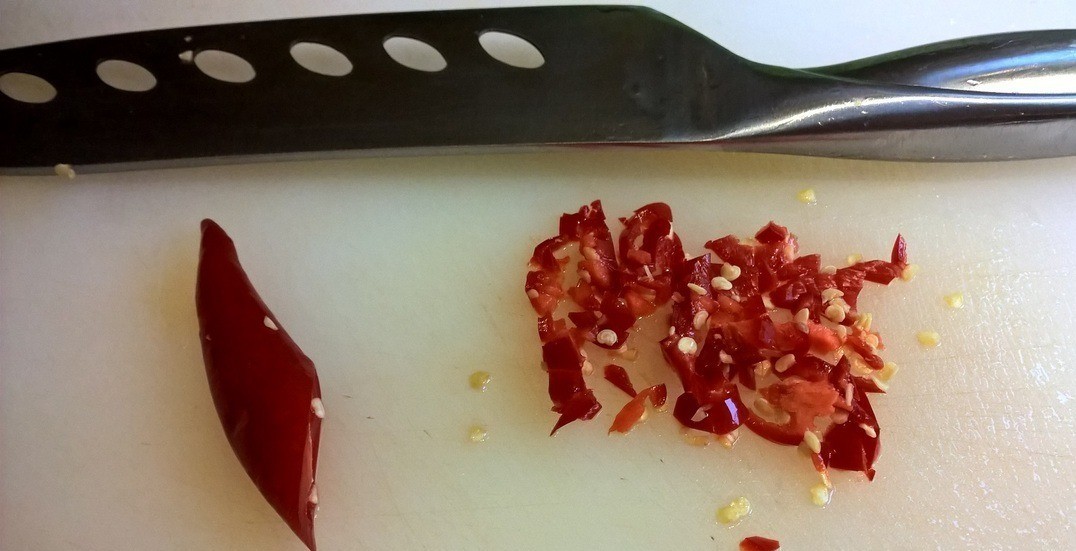 9 . Stage
Combine the contents of both bowls
10 . Stage
Dress with olive oil, stir and serve