Cooking
1 . Stage
Grate the carrots and fry until soft.
2 . Stage
Chop the onion finely. Mix vinegar with sugar and water, place onion in the resulting marinade for 15 minutes. Then drain and let the onion drain.
3 . Stage
Boil the meat and cut into cubes.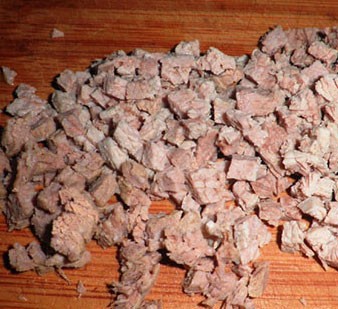 4 . Stage
Mix all the ingredients.
5 . Stage
Season merchant's salad to taste and season with mayonnaise.
6 . Stage
Bon Appetit!!!