27.07.2022
7
Recipe information
Servings per container:
2
Ingredients
Cooking
1 . Stage
Peel the mackerel, cut off the head and cut into pieces about 2 cm.
2 . Stage
Dissolve the saffron in 50 ml of warm water and leave it for 10-15 minutes
3 . Stage
Then strain.
4 . Stage
Chop the onion and garlic.
5 . Stage
To the strained saffron add the juice of a lemon.
6 . Stage
Add onion, garlic, salt, pepper and pour over the fish. Leave for an hour.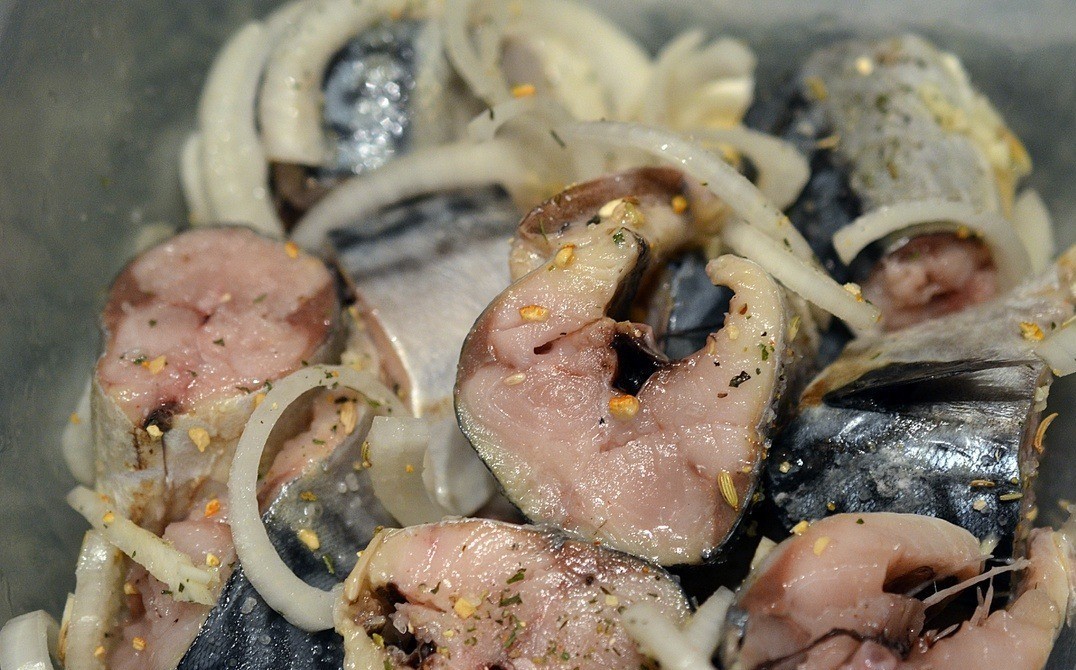 7 . Stage
I also added fish seasoning with mint, orange peel and fennel.
8 . Stage
String the fish on skewers and roast on the coals until tender.
9 . Stage
Let's serve it to the table! Bon appetit!