Cooking
1 . Stage
Place the pork belly in a pan, add chopped carrots and celery, pour water and cook for 1 hour. Add the liver 15 minutes before cooking. Drain the broth, but do not pour it, cool and cut into slices.
2 . Stage
Dice the onion and fry in butter.
3 . Stage
Feed the belly and liver with onions through a meat grinder. Add all the spices, salt and chopped herbs.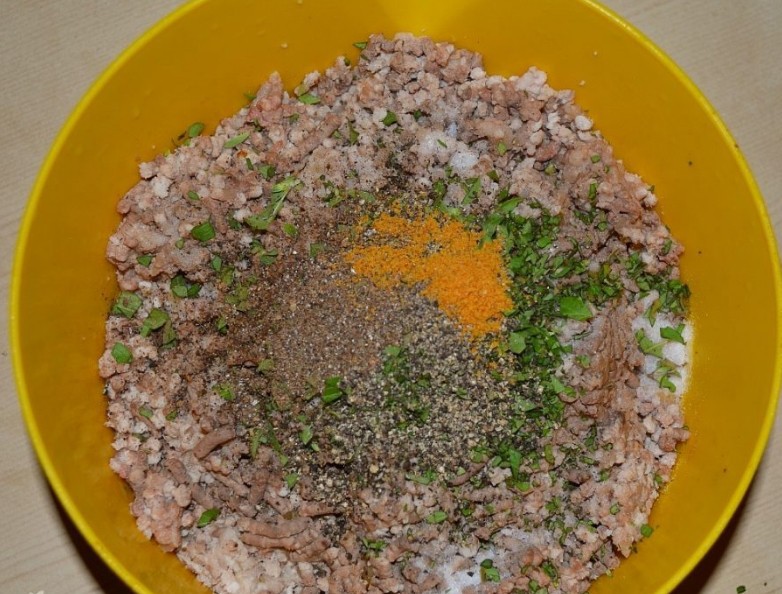 4 . Stage
Stuff the minced meat well and pour in the broth in which the products were cooked, the mass should resemble porridge in consistency. Mix well until smooth.
5 . Stage
Fill the prepared guts with the prepared meat. Puncture the sausage with a needle in several places. Boil for 40 minutes. Then refrigerate and refrigerate overnight.
6 . Stage
You can dry the sausage in the oven, but it will be much tastier if it is slightly smoked and then dried for another 3-5 days.
7 . Stage
Bon Appetit!!!
8 . Stage
Liver sausage according to this recipe is very tender, aromatic and tasty. Cooking of course takes a lot of time and a little effort, but the result will undoubtedly please you and all guests or relatives. At the request and taste, you can change the number and composition of spices, greens can also be added any or not at all in cooking.