Recipe information
Servings per container:
4
Cooking
1 . Stage
Heat butter and olive oil in a pan, add finely chopped garlic and chopped thyme, as well as black and red pepper. Cook a minute.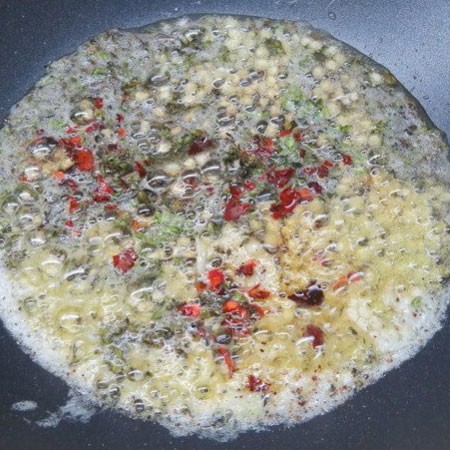 2 . Stage
For langoustines, remove the head and legs, make a longitudinal incision and remove the digestive tube. Pour wine into a pan and simmer for 2 minutes, then put langoustines and pour lemon juice, salt to taste.
3 . Stage
Sprinkle with chopped herbs on top, cover and cook for 3 minutes.
4 . Stage
Serve immediately while the dish is hot.
5 . Stage
Bon Appetit!!!
6 . Stage
Langoustines with garlic, thyme and white wine are very tasty, juicy and fragrant, this dish is perfect for any festive table or romantic dinner with white wine. Langoustines can be served as an independent dish or with any side dish to your liking. Adjust the amount of pepper and garlic to your taste, you can not add parsley at all.