Cooking
1. Stage
Divide the eggs into proteins and yolks. Add to the yolks and proteins 1 tbsp. l sugar and whisk.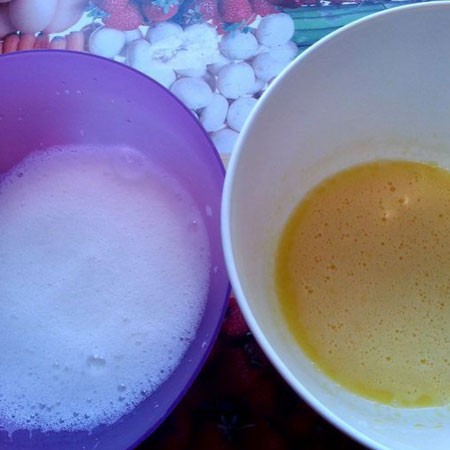 2. Stage
Combine all the loose ingredients, add warm milk, vegetable oil and soft butter.
3. Stage
Gently inject whipped whites and yolks.
4. Stage
Add dried fruits and mix well. Leave to approach in a warm place for 40 minutes.
5. Stage
Lubricate the baking dish with butter and fill the dough in half. Let the dough come up and put in a preheated oven to 180 degrees, bake for about 30-45 minutes.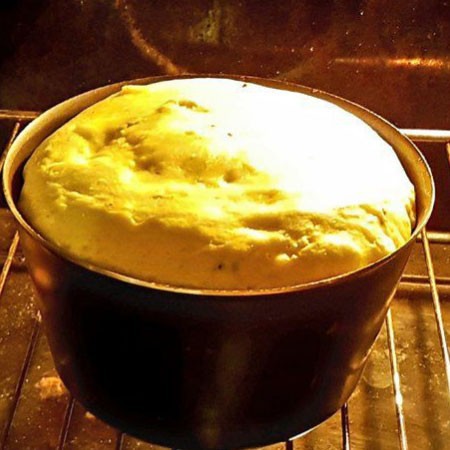 6. Stage
Cool the Easter cake. To glaze, whip all ingredients into a stable foam, grease Easter cake and sprinkle with bright sprinkle.
7. Stage
Kulichik according to this recipe is airy and very tender, you can use any dried fruit or just raisins for cooking. You can cook the dough manually or with the help of a bread machine; it should not be too thick. For decoration, use bright sprinkles of any shape or other decorations at your discretion.