Cooking
1 . Stage
Whisk the bananas in mashed potatoes in any convenient way.
2 . Stage
Mix banana puree with seeds.
3 . Stage
Cover the baking sheet with parchment and oil. Transfer the cooked mass and smooth. With the dull side of the knife, make indentations in the form of squares. Dry the kozinaki in the oven at 120 ° C for 1.5-2 hours.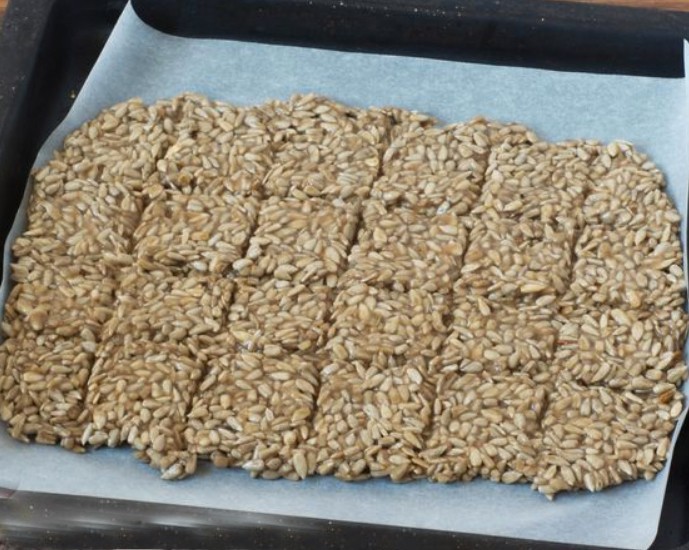 4 . Stage
Chill and serve ready-made kozinaki.
5 . Stage
Bon Appetit!!!