28.07.2022
6
Recipe information
Cooking
1 . Stage
Boil the beef lung in salted water. After cooling, remove the foil and cut into slices.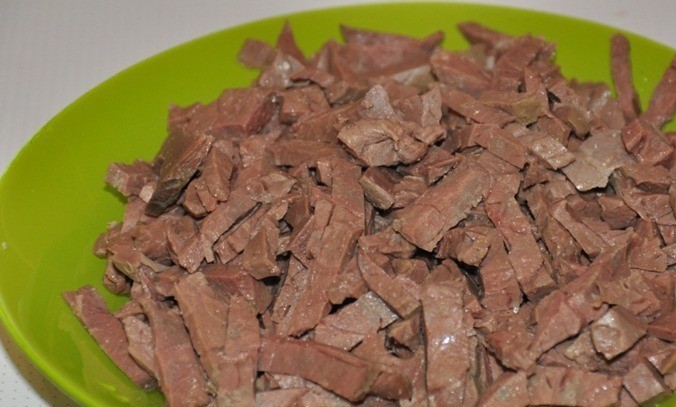 2 . Stage
Cut the onions into half rings and pour boiling water to remove the bitterness. Let stand for 2-3 minutes and throw them in a colander.
3 . Stage
Mix the prepared lung and onion in one bowl, sprinkle with seasoning for carrots, add the vinegar. Mix everything and leave to marinate overnight.
4 . Stage
Heat vegetable oil in a frying pan until it starts to shoot
5 . Stage
Now add the garlic through a garlic masher to the ingredients, and pour the boiling oil on top. Stir.
6 . Stage
In 15 minutes the chilled salad is ready to eat. Bon appetit!