Recipe information
Servings per container:
2
Cooking
1. Stage
Cut mushrooms and tomato into slices.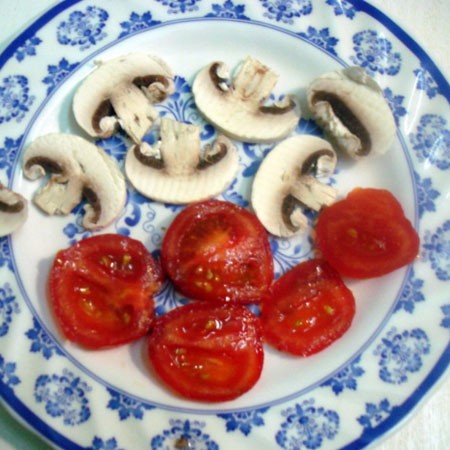 2. Stage
Spread the bread with butter on both sides. Fry on all sides in a dry frying pan. You can take white or rye bread to your liking.
3. Stage
Without removing from the pan on one side, put our vegetables and put a piece of cheese on top, cover with a second piece of bread. Cover it all so that the cheese melts. Then turn over to the other side and fry for another 2 minutes under the lid.
4. Stage
Bon Appetit!!!
5. Stage
An Italian sandwich fried in a pan with cheese, tomato and champignons turns out to be tasty, juicy and nourishing, preparing such a sandwich is simple and quite quick. To make it even tastier, you can add a piece of shred or any sausage.