Cooking
1. Stage
Add a little flour, salt, sugar to the yolks. Cut the butter and grind with the rest of the flour.
2. Stage
Mix everything and add sour cream. The dough should be thick and crumbly.
3. Stage
Put the dough in a baking dish covered with parchment, put in the freezer for half an hour. Then take out and bake for 20 minutes at 180 degrees.
4. Stage
For caramel, mix condensed milk in a saucepan with oil and cook for 20 minutes, stirring constantly.
5. Stage
Distribute the caramel immediately over the cake.
6. Stage
To glaze, melt the chocolate in a water bath.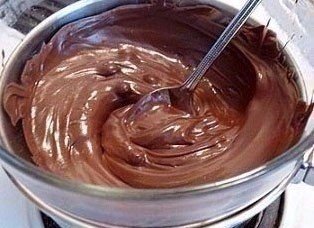 7. Stage
Drizzle Twix chocolate and place in refrigerator for 5 hours.
8. Stage
Homemade twix cut portions and can be served.
9. Stage
Bon Appetit!!!