Cooking
1 . Stage
Be sure to choose fish with caviar, there must be at least one. First, prepare the sauce. Peel the apple from the skin and the core, cut it into slices and fold it into a blender. Add mustard, chopped onions, vegetable oil, sour cream and soy sauce. Interrupt everything until smooth.
2 . Stage
Pull out the caviar from the fish and add to the blender; if you get milk, put it with caviar, too. Interrupt again until smooth.
3 . Stage
Here we have such a sauce, add salt and spices to taste to it.
4 . Stage
Remove the skin from the herring and remove all the bones. Cut the fillet into small pieces.
5 . Stage
Put one layer of fish in a jar, then fill with sauce, do these steps with the rest of the fish, then fill in generously with sauce. Cover tightly and refrigerate overnight.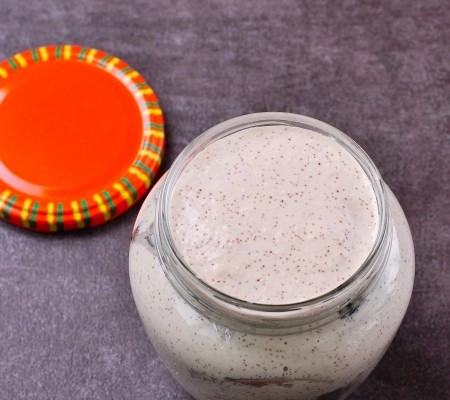 6 . Stage
Our wonderful fish in caviar sauce is ready.
7 . Stage
Bon Appetit!!!
8 . Stage
To prepare a herring appetizer in caviar sauce, we need very few ingredients, it is prepared very simply. This appetizer is delicious and delicate, perfect for a festive table, very tasty in combination with potatoes.