02.08.2022
11
Recipe information
Cooking
1 . Stage
Cut the halloumi into 1 cm wide slices.
2 . Stage
Sprinkle the sesame seeds on the cheese and board.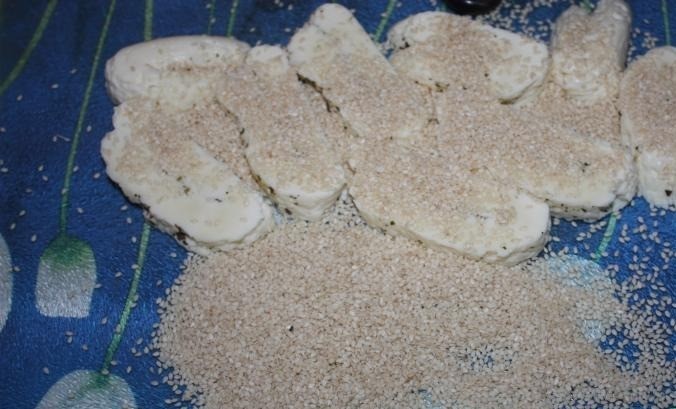 3 . Stage
Use your hand to press the sesame seeds into the cheese.
4 . Stage
Crush the garlic with your hand.
5 . Stage
Heat olive oil in a frying pan over medium heat. Place the jaloumi slices. Place the garlic between the slices.
6 . Stage
Fry on both sides until golden.
7 . Stage
Serve hot.