Cooking
1 . Stage
Put nuts and honey on the foil, transfer to the grill and brown on both sides. Put the nuts on a greased plate so that they do not stick together.
2 . Stage
Put sprigs of rosemary on the cheese and pour honey from under the nuts.
3 . Stage
Grill cheese for 15 minutes. Cut the baguette into pieces and grill next to the cheese.
4 . Stage
Serve the cheese right away, just dip it in a toasted baguette with nuts.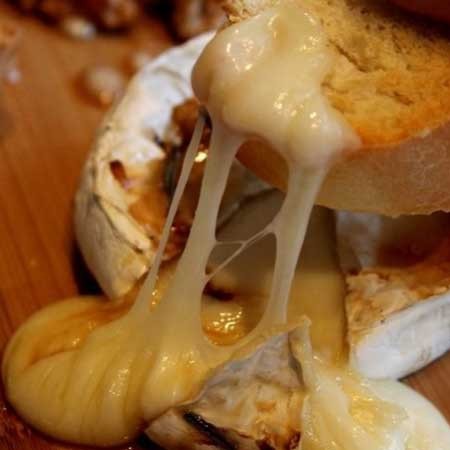 5 . Stage
Bon Appetit!!!
6 . Stage
Grilled Camembert with walnuts is a very tasty and original appetizer for a romantic dinner with a glass of wine or champagne, just add white grapes to this amazing cheese then your taste buds will simply explode with pleasure. Cooking such cheese is quick and easy, rosemary gives honey a fresh touch, after which honey soaks the whole Camembert with its taste.