Recipe information
Servings per container:
6
Cooking
1. Stage
Boil the potatoes until cooked and grate on a fine grater.
2. Stage
Boil the carrots until tender and grate as well.
3. Stage
Boil eggs, separate into whites and yolks and grate.
4. Stage
Cut the crab sticks into small pieces.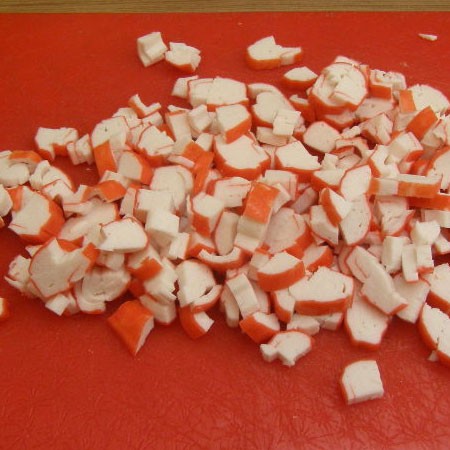 5. Stage
We arrange crab salad in layers. First comes half the potatoes to be greased with mayonnaise, then crab sticks and egg white, greased with mayonnaise again.
6. Stage
Put the rest of the potatoes, squeeze a little salad and grease with mayonnaise.
7. Stage
Cover the salad with carrots on all sides.
8. Stage
Gentle crab salad Garnish with egg yolk, let the salad stand for half an hour and can be served.
9. Stage
Bon Appetit!!!