Recipe information
Servings per container:
4
Cooking
1 . Stage
Take the meat a little ice cream, cut it into cubes.
2 . Stage
Add soy sauce, mayonnaise, mustard, pepper, garlic passed through a press. Put marinate for about 40 minutes.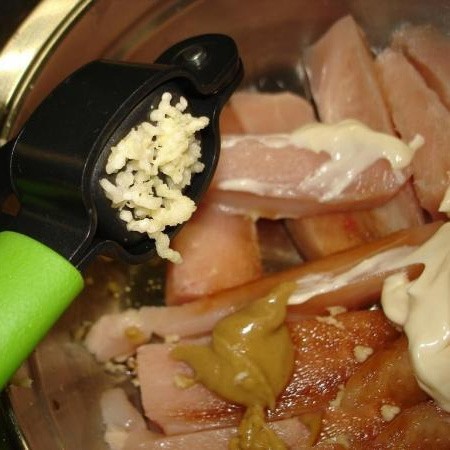 3 . Stage
Beat eggs well, add a little salt.
4 . Stage
Dip the pieces of meat into eggs, then in crackers, you can repeat again then the crust will be thicker.
5 . Stage
Fry garlic fingers on a large amount of vegetable oil.
6 . Stage
Serve garlic fingers as a snack with sauces or as a complement to the side dish.
7 . Stage
Bon Appetit!!!