Cooking
1 . Stage
Clean the flounder, cut off the head, fins and tail. Rub the fish with salt and pepper to taste.
2 . Stage
Cut the bulbs into thick rings.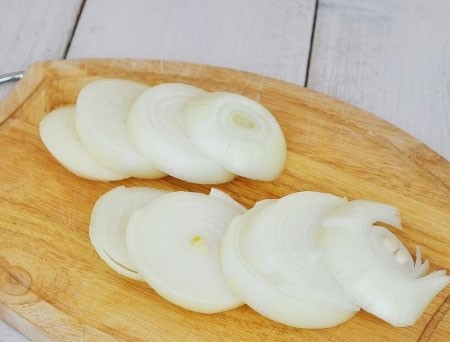 3 . Stage
In warmed vegetable oil, fry half the onion until golden, salt and pepper it a little. Then put it on a napkin to remove fat.
4 . Stage
Fry the flounder in the same pan where the onion was for 3 minutes on each side, put a little onion next to the fish so that it removes the smell.
5 . Stage
Then replace the onion with fresh and cook the fish until golden brown.
6 . Stage
Serve the flounder laying it on the fried onion.
7 . Stage
Bon Appetit!!!