Cooking
1 . Stage
Cut the eggplants along about 1 cm thick. It is better to fry the eggplant until golden brown in vegetable oil on both sides. You can not do this, but when frying it will be tastier and more tender. Season the eggplant with salt, pepper and garlic.
2 . Stage
Cut tomatoes and place on eggplant.
3 . Stage
Grate gouda cheese and slice mozzarella. Put the cheese slices first, then sprinkle the grates. Bake at 180 degrees for 20 minutes.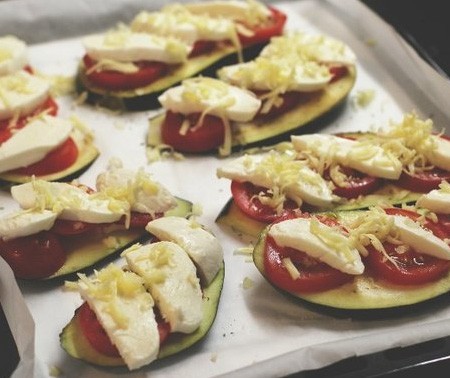 4 . Stage
Serve with side dish or salad.
5 . Stage
Bon Appetit!!!