Cooking
1 . Stage
Cut the meat into thin slices.
2 . Stage
Cut the onion into half rings.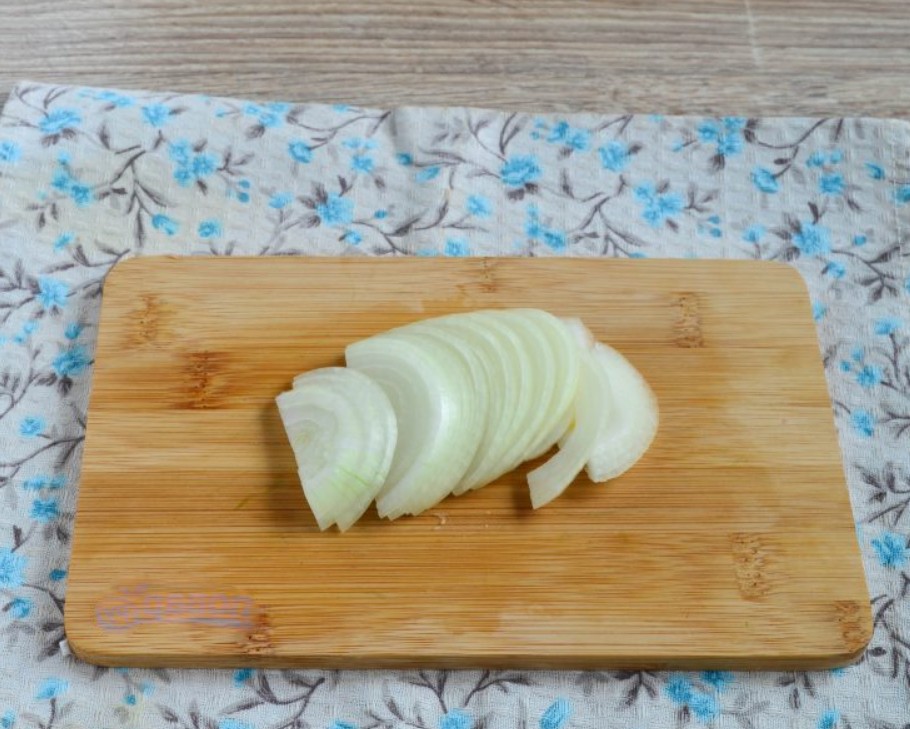 3 . Stage
In a bowl, mix mayonnaise, sour cream, garlic passed through a press, paprika, pepper, a little cheese grated and finely chopped dill. Mix well.
4 . Stage
Put half the meat on the bottom of the baking dish, salt a little and cover with half the cooked sauce.
5 . Stage
Sprinkle half the onion on top.
6 . Stage
Repeat the layer of meat, then the sauce and onions. Then sprinkle grated cheese on top. Bake at 200 C for 35 minutes.
7 . Stage
Serve hot.
8 . Stage
Bon Appetit!!!