26.07.2022
6
Recipe information
Servings per container:
4
Ingredients
Cooking
1 . Stage
Cut the eggplants in 1 cm thick slices. Pour water for 15 minutes to remove the bitterness, then squeeze.
2 . Stage
Take a Zepter saucepan, put squeezed eggplants in it (no more than 2/3 of the height). Braising vegetables in the Zepter does not require any fat or water. The eggplants will be stewed in their own juice, which makes them healthier and more dietary. In addition, no salt is required when cooking in Zepter.
3 . Stage
Close the lid, turn the heat to medium (the 3rd of 6).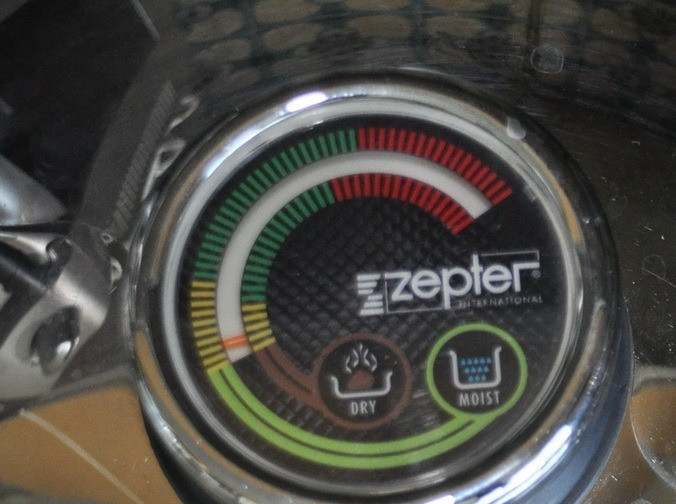 4 . Stage
On medium heat bring the arrow on the lid to the beginning of the green field of the thermocontroller. Then switch to minimum heat.
5 . Stage
Continue cooking until the arrow reaches the middle of the green field. Then turn off the fire, remove the saucepan from the fire and continue cooking without heat for another 15 minutes due to the thermos effect of Zepter cookware.
6 . Stage
Spray the cooked eggplants with vinegar, add capers and chopped mint. If desired, you can drizzle with olive oil. You do not need to add salt.
7 . Stage
This appetizer can be served warm, but I prefer it chilled. That way you can hear its rich flavor and aroma more clearly. Bon appetit!