Recipe information
Servings per container:
4
Cooking
1 . Stage
Beat eggs with a whisk, salt and pepper to taste.
2 . Stage
Grease a frying pan with vegetable oil and pour about one ladle of beaten eggs onto one pancake. Fry the pancake on each side until golden brown. Make pancakes from the rest of the eggs.
3 . Stage
Fold the pancakes in a stack, cut into four even parts, and then cut into strips.
4 . Stage
Cut the boiled fillet into small pieces.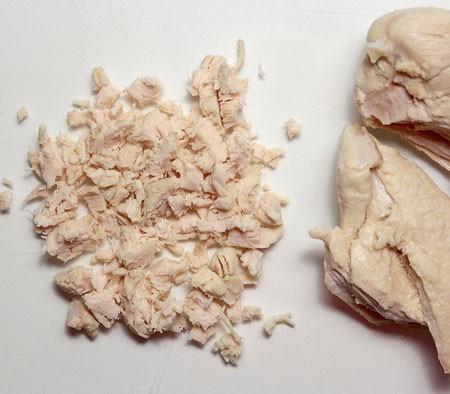 5 . Stage
Mix pancakes with meat and corn, salt to taste and season with mayonnaise.
6 . Stage
Bon Appetit!!!
7 . Stage
Salad with egg pancakes is very tasty, tender and quite satisfying. For piquancy, you can add a little garlic and herbs to such a salad. Also in this salad the quantity of ingredients pleases, they are affordable and at the same time perfectly combine with each other. Preparing such a salad is quite simple, you just need to tinker a little with pancakes, but I think you will be pleased with the result.